Once again this year, with a lot of effort, we have arrived at the warm season. Even if the first thought goes to us under an umbrella sipping a nice spritz, cinema and TV series certainly don't abandon us.
It's true that summer doesn't teem with new series, but I assure you that you can't miss the appointments in July. In fact, it will be released on July 18th "The Good Omens" season 2 on Prime Video and yes, we will finally know how the story of the craziest demon and angel in the universe will continue (if you haven't seen the first season run to catch it because I assure you it's worth it). On July 27, however, nothing less than the third season of "Only Murders In the Building" on Disney plus. Yes unfortunately we will have to struggle with one episode a week but nothing scares us when it comes to an investigative comedy like this, especially with that trio of actors.
Today we speak to those who, waiting for series like these just mentioned, don't know what to watch. For this we will recommend 5 sitcoms that you can safely watch under an umbrella while sipping a nice mojito. No, this time we won't talk about Friends, too obvious, but if you haven't seen it, bear in mind that the sitcoms we suggest are 6 and not 5.
The best sitcoms to watch under the umbrella
The Good Place
Probably one of the most ingenious sitcoms ever created. The idea of Micheal Schur is to create an alternative afterlife and see how human beings can behave after death. What comes out is a brilliant one Kristen Bell which together with William Jackson, Jameela Jamil, Manni Jacinto and Ted Dansongives life to a situation comedy full of twists and, above all, containing the best plot twist ever seen in the genre. Eleanor Shells (Kristen Bell) she has just died and finds herself having an "interview" to enter the "good part" with Micheal (Ted Danson), who shows her all that is beautiful about having led a life of altruism. A place full of Frozen Yogurt and a soul mate ready to live with her for eternity. Too bad she finds herself in the wrong place, as she has done everything in life except good! What will happen to Eleanor? Will she be able to divert attention from the material things that she craved so much in life?
Not seeing this sitcom would mean literally missing out on laughter, tears, anger, more laughter, love, and above all the awareness that man is first and foremost a human being. Piattaforma: Netflix
New Girl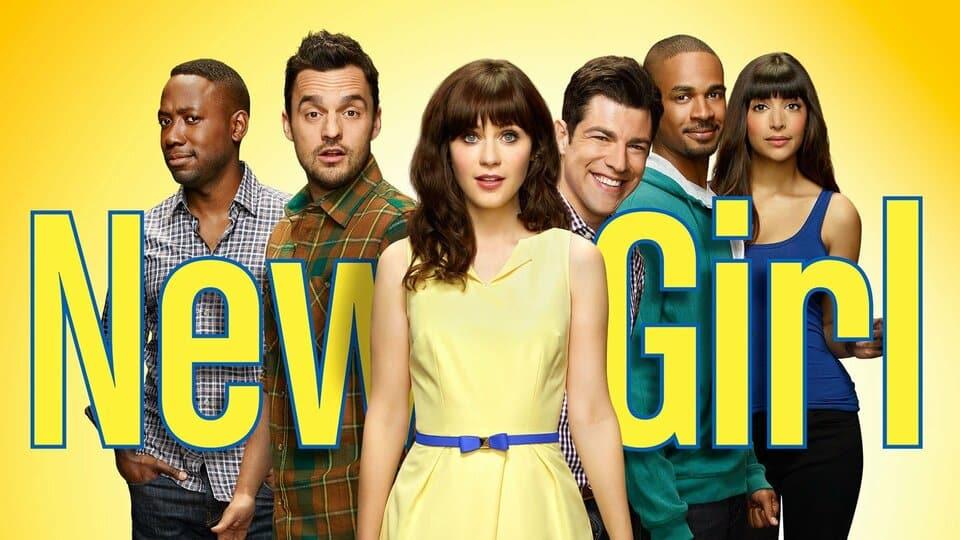 The idea of Elizabet Meriwether is to analyze the behavior of three roommates when a new girl arrives in their loft. A mix of jokes, love, ships, funny gags and above all a magical Cross-over with another sitcom we'll talk about shortly. Jessica Day (Zooey Deschanel) she has just broken up with her boyfriend and is looking for a new apartment. When she realizes that her best friend Cece (Hannah Simone) can not accommodate her, ends up living in a loft together with Schmidt (Max greenfield)the modern version of casanova obsessed with cleanliness, Winston (Lamorne Morris)a former basketball player who is desperately looking for a job and Nick (Jake Johnson) a bartender who didn't finish law school. It takes very little for Jess to enter the hearts of these three boys and that of the spectators. His bubbly, naive and continually joyful character at the beginning upsets a bit it's true, but it doesn't take much time to see an important friendship blossom that continually makes you discover new things about love and life. Platform: Disney Plus
Modern Family
Cristopher Lloyd e Steven Levitan they have definitely created one of the best sitcoms of the last 10 years. The false documentary, a technique used to shoot all 11 seasons, was certainly the trump card for acquiring the broad consensus of the public and which led to the generation of several foreign remakes. Three different families with parental ties agree to tell their lives to a television crew, intent on making a documentary focusing on their domestic life. The breadwinner is Jay Pritchettmarried with Gloriaa Colombian girl much younger than him and mother of Mannyfrom a previous marriage. The second family is that of Clairefirst daughter of Jay, her husband Phill and three children: Hailey, Alex, and Luke (three brothers totally different from each other). Then there are Mitchellsecond son of Jay and his partner Cameronadoptive fathers of a Vietnamese girl named Lily, that color each episode of the series with joy and true love. Three families with different habits that each cheer up the viewer's mood in their own way, thanks to Phill's trampoline fixation, Gloria's continuous wrong accent, Manny's obsession with finding a girlfriend, which makes him a sweet little Casanova, Luke's indisposition, Alex's school obsession or Hailey's social media and much more. All this makes Modern Family an exceptional product and very ahead of the times thanks to the issues addressed. Platform: Disney Plus
Brooklyn 99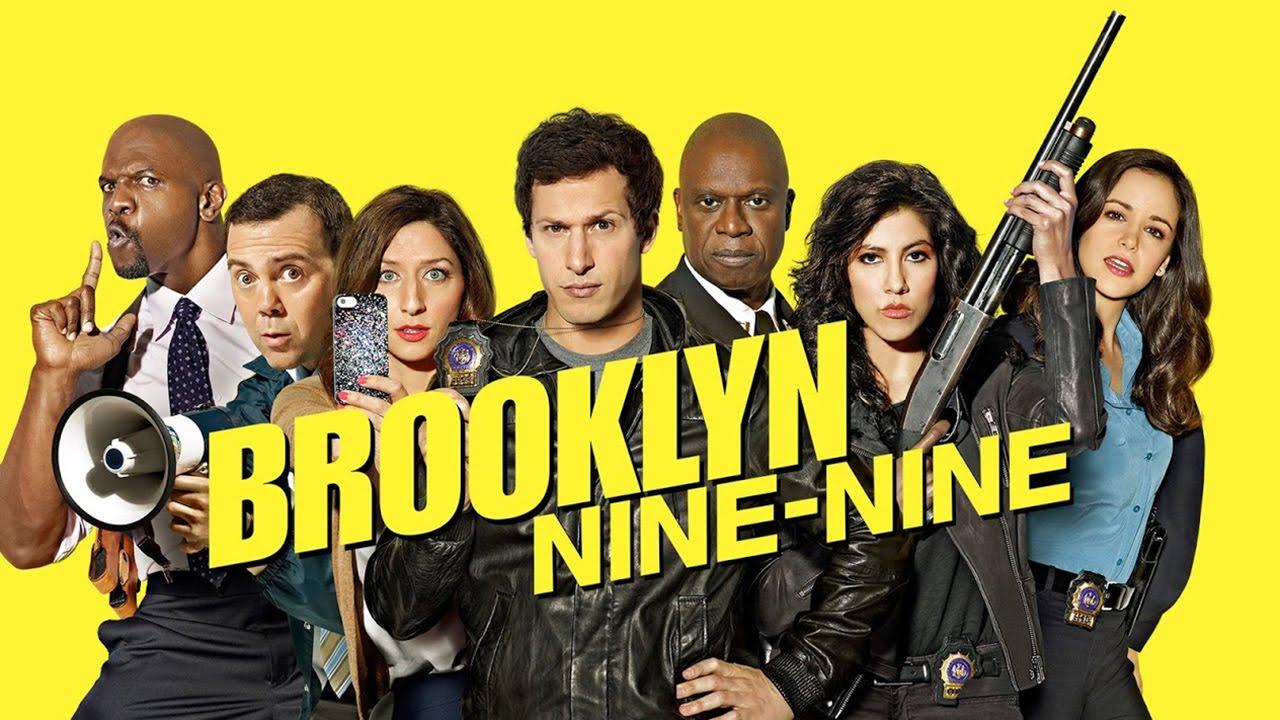 This sitcom is impossible to describe in a few words. What you need to know is that you have to watch it at least once in your life. Jake Peralta is a lifestyle, a guide animal, one of the most successful sitcom characters. A series of ship supreme, full of hilarious gags to say the least. The context is the Brooklyn's 99th District, the cops who work there are characters built to perfection for your laughs. What the plot consists of is simply the daily life of 8 colleagues juggling between one case and another. Less simple and not at all frivolous is the message and the themes addressed in each episode, always with a touch of irresistible black humour. Amy, Terry, Rosa, Charles, Gina, Scully, Hitchcock, Captain Holt and Jake they are a very solid group of colleagues, each with a different personality who collide each year for Halloween. One of the many reasons to watch this series is just the recurring episode of Halloween. In fact, about halfway through each season, these 9 madmen collide with each other trying to steal something important and grab the title of "Best Detective bar Genius". An episode of gags, plots, trashy subplots, spy dogs and much more that you absolutely cannot miss. Not to mention the fabulous cross-over in the fourth episode of the fifth season. When Jake Peralta meets Jessica Day everything becomes more sparkling. Both series, distributed by FOX in sequence to each other, had this wonderful episode in which Jessica Day is seized the vehicle of CECE's mother by Jake Peralta but ends up crashing into a wall. That's it Jess has to run to the station and try to figure out how to fix the situation. The one from Brooklyn 99 and New Girl it is not the usual Cross-over, here the focus is on the collision between Jess and Jake and on the story from the point of view of both protagonists. In Brooklyn 99 the meeting lasts a few minutes, we see Jess for little more than one scene and Jake return to his normal life. Soon after, however, Fox's Tuesday evening is colored with the episode of New Girl in which we discover that that little scene involves nothing less than a rear-end collision in the car because of Jake and all that derives from it. What can I say guys, don't miss this series. Piattaforma: Netflix
Murderville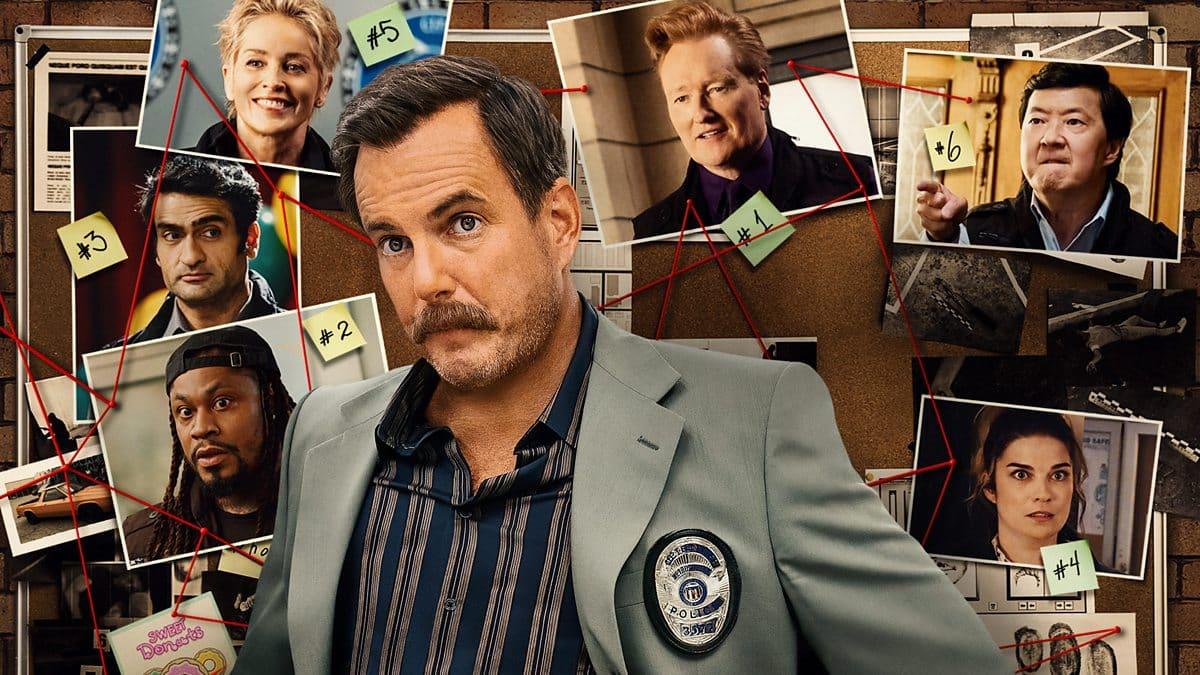 A television series created by Kristen Johnson and produced and distributed by Netflix. The detective Terry Seattle (Will Arnett) collaborates in each episode with the doctor Amber Kang and with a different assistant to solve a murder. Main feature of the series? Well every episode he has a movie star as his assistant who knows nothing about the script and that, consequently, he has to improvise with the help of none other than Will Arnett. Need we add more? Piattaforma: Netflix
If you are already under the umbrella, turn on your smartphone, it will be worth it.
Source: https://www.movieblog.it/5-sitcom-da-guardare-sotto-lombrellone/?utm_source=rss&utm_medium=rss&utm_campaign=5-sitcom-da-guardare-sotto-lombrellone