After surprising everyone with the release of the horror and science fiction film, Overlord (2018), the filmmaker Julius Avery is all set for a new adventure in the genre with the release of the horror thriller The Pope's Exorcisttitled in this market as The Pope's Exorcistwhich has just debuted the first official trailer with Russell Crowe in leading role.
Sony Pictures will premiere the film in theaters April 6, 2023 in Mexico, and April 14 in the United States.
The Pope's Exorcist focuses on the stories of the real-life Father Amorth, who served the Vatican leader for years.
Father Gabriele Amorth is known as, "the legendary Italian father who performed more than 100,000 exorcisms for the Vatican."
The trailer available at the end of the story introduces us to Father Gabriele Amorth (Crowe), the Vatican's chief exorcist, as he talks about his work to a table full of colleagues. While we found that 98% of the majority of cases Father Amorth handles are simply people who need to be under the care of mental health professionals, there is a troubling 2% who find their lives taking over. what the Father simply calls "demon."
We also see that his peers are skeptical of his work, but nothing they say can shake Father Amorth as he briefs the most important man in Catholicism: the Pope. Sent on a special mission by his boss, we see the father acquire a disturbing possession involving a child. Although the local priest has done everything possible, the demonic entity that lives inside the boy will not let Father Amorth be the last option of salvation for the family.
The rest of the trailer features a number of surprising moments, including a Vatican cover-up that will change everything the Father knows about the Church's relationship with the devil.
The script was written by Michael Petroni y Evan Spiliotopoulosfrom a story by Petroni, R. Dean McCrearyy Chester Hastingsadapted from the real cases of Father Amorth.
Crowe is joined in the cast Ralph Ineson (The Witch) as the voice of the demonic entity, Daniel Zovatto (It Follows, Don't Breathe), Alex Essoe (Midnight Mass), Lauren Marsden (Ms. Marvel), Cornell S. John (Fantastic Beasts: The Crimes of Grindelwald), y Franco Nero (Django, John Wick: Chapter 2).
Father Gabriele Amorth passed away in 2016, at the age of 91.
The Pope's Exorcist earned R-Rating for:
"Violent content, language, sexual references and some nudity."
Doug Belgrad produces for 2.0 Entertainment, alongside Michael Patrick Kaczmarek of Jesus & Mary, Jeff Katz of Worldwide Katz, and Eddie Siebert of Loyola Productions.
Sony Pictures' Screen Gems will release the film in theaters on April 14, 2023. You can find the official trailer here: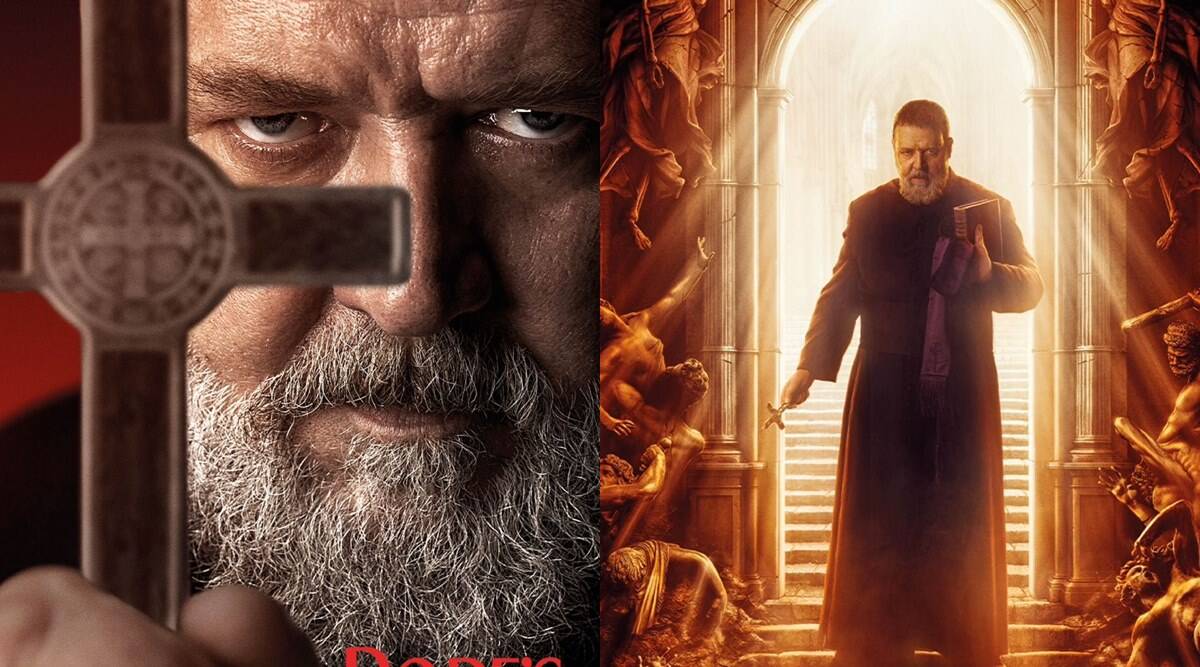 Source: https://cine3.com/el-trailer-de-the-popes-exorcist-presenta-a-russell-crowe-como-asesino-de-demonios-del-vaticano/